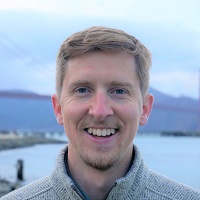 Dane is a Principal Software Engineer at Acquia. He has been building enterprise Drupal websites since 2008. He has led and enabled technical teams across a variety industries on projects ranging in scale from one-off decoupled sites for conferences to multi-thousand tenant multisite platforms for financial services agencies. He works with customers and partners to transform business requirements into technical solutions that exceed expectations, enjoys solving hard problems, and always aims to enable customers and partners to do the same.
Dane is also an active member of and regular contributor to Drupal and the larger open-source community. He has contributed and maintained several enterprise modules, contributed over 1000 patches, commits, or pull requests, and is currently a maintainer of BLT, an automation framework for Drupal. He has also presented at several Drupal camps, with a focus on configuration management and automation.
Prior to joining the Drupal community, Dane was a NASA Space Technology Research Fellow at Rice University and Johnson Space Center, where he researched human-computer interaction and developed haptic teleoperation interfaces for NASA's Robonaut program. His other interests include rock climbing, traveling, and spending time outdoors with my wife Teresa.